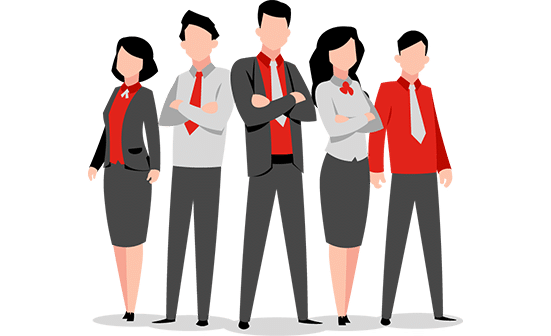 Tax Consultants Sydney
Our tax advisers are experts in the area of taxation laws and regulations, compliance, and planning for businesses. If you have one of our dedicated professionals assisting you, you get access to any updates in the tax laws and practices, as well as the peace of mind that comes with knowing that we are lodging your taxes in a hassle-free manner. We are also prepared to strategise with you to reduce your overall tax liability and offer solutions for savings. Our staff will work hard to find you all of the credits and deductions you are entitled to. This can potentially save you even more money.
A tax adviser takes this position after gaining invaluable experience in various tax sectors. Our staff displays this knowledge each day as they go about their work. At Pherrus Financial Services, we have only the best tax consultants in Sydney. Our professionals have analytical minds that are perfect for interpreting both data and documents. If you choose to work with one of our tax consultants, you'll get several advantages that will benefit your business.
Advanced Software and Tools. It is very important to have the best software available when you're doing tax or financial paperwork. Our staff are highly trained and ready to use some of the best software available, and we can keep up with any small changes that may be going into effect.
Compliance. At Pherrus Financial Services, each one of our tax consultants is kept up to date on the most current tax regulations and law changes. In turn, they can update any business owners they work with to ensure compliance with the most current tax practices.
Help Expand Your Business. Our company and our staff have a large support network. We may be able to suggest like-minded business owners to you if you're in the market to expand your current client base.
Mentor on Financial Decisions. We have knowledge on a wide variety of financial issues. If our Sydney tax consultant has worked with your company for a while, they could be able to offer valuable insight into any investment opportunities you may be contemplating. They can tailor a plan that will help you reach your goals.
Provide Preventative Measures. We can possibly lower your risk of incurring fines or penalties for late, missing, or incorrect paperwork. Our tax consultants in Sydney will keep on top of each deadline. This ensures you won't get any additional fees.
Time Saving. If you've ever tried to lodge your own taxes, you know this has a way of cutting into a lot of other activities. Business taxes can be even more complicated, and this is where our tax consultants excel. You will be able to leave the paperwork to us and you can focus on running your business.
If you're looking for top-notch tax consultants in Sydney, look no further than Pherrus Financial Services. We will give you our undivided attention, and make sure that you stay on top of your taxes.
Subscribe Now to stay Updated