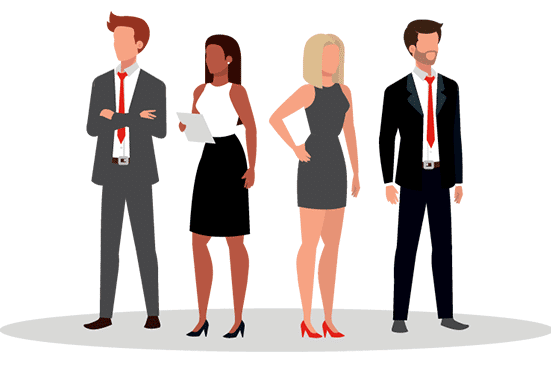 Agencies
How good are your agency's finances? Whether you're an agency that specialises in recruitment, travel, or advertising, making sure that your finances are in good shape is always important. Unfortunately, even the best laid financial plans can go wrong, leaving your agency struggling to survive. Pherrus Financial Services offers a complete finance solution for agencies.
Our multi-disciplinary team of accountancy professionals, legal experts, agents and consultants are able to provide the answers your agency needs, no matter issues it's currently facing. Several of our team members have a background in agency working, giving them a thorough understanding on the threats and potential rewards which the agency sector faces. Offering in-depth, up-to-date knowledge and advice on topics as diverse as organisational restructuring, tax-efficiency and borrowing, we offer a one-stop solution for agencies of many different types.
We provide a complete service that's suitable for agencies at every stage of their operational journey. Our team work with you to better understand your goals and aspirations. This enables us to put together unique, customised financial plans and task lists to set you up for success. Give us a call to arrange an appointment, or to find out more about what we can offer.
Tax-efficiency can save your agency thousands!
Although we have the expertise necessary to complete your ATO tax return correctly, we know there's far more to your finances than providing financial information. When you use us to work on your finances, we'll look at them from a range of perspectives. Our goal is to ensure tax efficiency in both the short- and the long-term. From making sure that you've claimed all your deductible expenses through to suggesting tax-saving strategies which can mean you pay thousands of dollars less tax over the years, we can recommend ways to make your business more profitable, as well as reduce your tax obligations.
In addition to completing your annual tax return, we can also help with:
business activity statements.
dealing with queries raised by ATO, or an ATO audit.
resolving accounting discrepancies, or forensic accounting if you are considering purchasing a business, or have recently acquired one and discovered the financial information requires further attention.
ensuring compliance. There is a considerable amount of specialist legislation which applies to agencies. Our team understands what your agency needs to do to operate legally and in line with relevant guidance.
all aspects of GST as it applies to your agency.
Optimising agency profits through tax-efficient means
An agency's finances are about far more than tax! From finding preferential interest rates for your savings through to ensuring borrowing is undertaken on advantageous terms and utilising financial products which deliver a good return on investment, there are plenty of ways to make your profits work for you. At Pherros, we have a wealth of knowledge on wealth creation strategies that are ideal for agencies to utilise. Our aim is to put together an individualised strategy that's designed to meet your goals. We recognise that these may change in time, as well as be different depending on the stage your agency is at. What we do is to provide you with the information you need to make the best decisions for your situation. Whether you want to grow your business, or feel that the time is right to run it down and take well-earned retirement, we can suggest a financial strategy that's going to give you the end results you're looking for.
In addition to creating long-term strategies for agencies across the country, we can also put in place short-term, emergency strategies to help manage a financial disaster or some other mishap which has had unexpected financial consequences.
Successful business modelling for your agency
Does your agency have the capacity for sustainable success? The right systems, planning and goal-setting are key drivers in an agency's success story. Our team are able to assist with a variety of business areas which play a key role in determining how well your agency performs. Payroll systems, bookkeeping, recruitment and training issues, and high-grade business modelling can all have a big impact on profitability. Our experts can work with you to put the right software in place, or train your employees so that they are able to create the right environment to reach your long-term goals.
We can provide capacity-building support at any stage of your agency's lifespan. Whether you have an agency start-up that you want ensure has all the correct systems in place before it launches, or have an established agency that could use some additional support to boost performance, our team can work with you to make it happen.
Ask us about an audit of your business model, or talk to us about the goals you're aiming for and let us give your some pointers for success!
The economy is a challenging one for agencies at the moment. We can provide your agency with the information and support it needs to optimise profit, minimise tax obligations and put in place the plans necessary for success in the long-term. Contact us now to discover more about what we can offer.